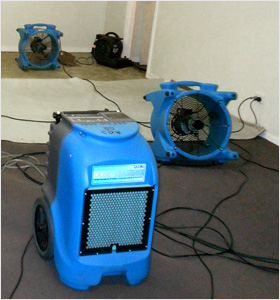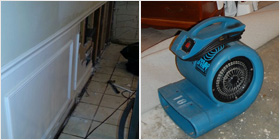 Water Damage Restoration in Fort Worth
Damage from sudden water leaks can be a severe test for any homeowner. It does not threaten life, but it has an unfortunate effect on repairs and many household items. After getting completely wet, the carpet can be hopelessly spoiled, but before that, it was so pleasing to the eye. Not to mention that when parts of the ceiling or walls are soaked through, it can be hard to know what to do.
Don't despair. Take a deep breath, contact your insurance, and find out whether the damage is covered under your policy. Your insurance will have specific instructions you will need to follow to document the damage. Likely you will need to take concrete steps to prevent further damage.
Make sure that damage from a water leak or a flood is halted in its tracks. The best choice a homeowner can make is to call the water damage restoration company near your location!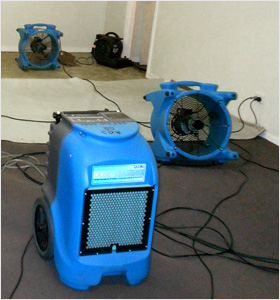 Your first actions
When you first discover your property has water damage, the most important thing is not to wait. It could be right after the damage occurred, or you could come back from a long weekend and return to a soggy disaster.
If the carpet has been wet for awhile, you should professionally clean it. Mold can start to grow in wet materials in as little as 24 to 48 hours. That is why it is so important not to wait and call a professional water damage repair company. The most important initial step in stopping damage is to remove the excess water so drying can begin.
How do you remove water after water damage?
Basically the first goal of water damage restoration is to get the area dry, and fast! You're in a race against time, because if your property stays wet, the amount of damage will increase. You can recognize when the process has begun immediately by that dank, musty smell. Once this damage starts to take hold, furnishings like carpet and upholstery that could have been cleaned may need to be trashed instead.
If there is standing water or puddles of water, our restoration team can use fast and effective water pumps to remove the water from your structure. This will still leave the property at best damp, so we help it along with the drying process.
In order to dry, the water must evaporate into the air. Increased ventilation helps with this process, but the air can only hold so much humidity. That's where our dehumidifiers come in, pulling the evaporated moisture directly from the air so that more water can evaporate.
What will the restoration company do?
Before changing carpets, you should ask for help from a water damage restoration company to repair the damage. Sunbird Carpet Cleaning Fort Worth will help you understand if you still can save the carpets or not.
Professional drying and cleaning of carpets is an essential part of water damage restoration when the carpets are involved. The carpets may be pulled back so that the pad underneath can dry quickly as well. This allows the underside of the carpet to dry entirely and ensure complete drying of floorboards and stuffing.
Prevent mold growth. It is vital to remove excess moisture from the air and the rough floor of the house. Water damage repair contractors monitor the moisture level after flooding and remove all excess water as needed. We work with Flood Damage Pro for water damage restoration services in Fort Worth. These experts are certified and highly qualified to restore your property.
After cleaning, you may feel a persistent odor. Carpet deodorants hide the odors rather than eliminate them. While a professional odor remover eliminates these odors and increases the air quality.
The repair of your home or business after flooding will take much less time and will cost less if you immediately call the specialists of Sunbird Carpet Cleaning Fort Worth. Do not waste time. You must entrust the repair of damage to professionals!
FAQ
How much is water damage restoration?
The cost of water damage restoration is hugely influenced by the impact of the damage which in most cases depends on the cause of the water damage. For instance, damage from a natural disaster such as floods may have a higher cost as compared to damage from pipe leaks.
Why is it needed to restore water damage asap?
Attacking water damage as soon as it happens goes a long way to save on wall painting, furniture, and upholstery repair costs. This is because the longer the property is affected by water damage the more damage it causes which ultimately increases the cost of mitigation and restoration.
What is a water damage repair service?
Water damage repair service is a specialized service that helps to mitigate, clean, and restore properties to pre-water damage conditions after water damage caused by a natural calamity such as flooding, plumbing problems, and leakages.
How to repair areas damaged by water leaking quickly
The secret to prompt and efficient water damage repair caused by leaking is contacting professional water damage repair services. Any professional water damage restoration experts will help you prevent secondary damage from mold by beginning immediately with water extraction and property restoration.