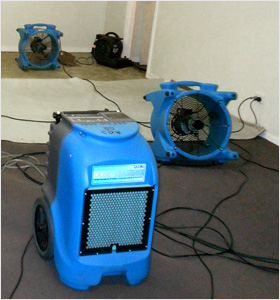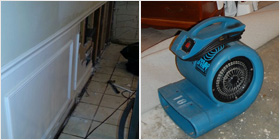 Mold Remediation Services in Fort Worth, Texas
Mold is a dangerous, toxic substance that can cause serious health problems. Mold spores are microscopic and float through the air unnoticed by most people until it's too late. The mold then begins to grow in your home or business building, causing an infestation that will spread rapidly if not treated immediately. If you suspect that your property has been infested by mold, it is important to consult professional mold removal services to get rid of the mold. Sunbird Carpet Cleaning Fort Worth offers professional mold remediation services to homeowners and businesses throughout Fort Worth, Texas, and surrounding areas.
We have been providing professional mold removal and restoration and other services like water damage restoration treatments since 2005 with over ten years of experience in the industry as well as thousands of successful jobs completed for our clients. Our mold specialists have extensive training on how to handle every type of mold problem you may encounter, and our equipment is top of the line and state-of-the-art. We also use eco-friendly solutions and processes that are safe for you and your family or employees.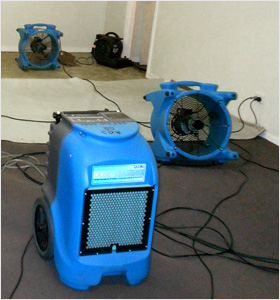 What Happens During a Mold Remediation?
If you think you may have a mold problem in your home or business, the first step is to call Sunbird Carpet Cleaning Fort Worth and speak with one of our experienced professionals. We will send a team out to do an inspection of the property to determine the extent of the infestation and what needs to be done to remediate it.
Most of the time, to properly treat and remove the mold, it is necessary to remove any porous materials that are contaminated, such as drywall, insulation, carpets, etc. Our team will work quickly and efficiently to get the job done so you can get back to your life as soon as possible. We understand that having mold in your home or business can be a stressful experience, but our team is here to help. We will work with you every step of the way to ensure that the remediation process goes as smoothly and stress-free as possible.
Our mold remediation process includes:
Investigating the scope of the problem: We will find the entire area that needs to be addressed. This is an important step to prevent future outbreaks.
Containment: We will set up containment barriers around the affected area to keep the mold from spreading.
Removal of affected materials: All contaminated materials will be removed and disposed of properly.
Cleaning and sanitizing: The area will be cleaned and sanitized to remove all traces of the mold.
Prevention: Preventive steps will be taken so that mold growth will not recur.
What Are the Signs of Mold?
Usually, you will need the help of a mold specialist to know for sure if there is mold in your property. Nonetheless, there are signs you may want to check to see if your house could be infested by mold. The first sign of a mold infestation is odor. If you notice a strange smell in your home or business, it's important to investigate it further and not ignore it. Other signs of mold include:
Black, green, or brown patches on walls or ceilings
Spots of moisture on walls or ceilings
Unexplained health problems such as respiratory problems, headaches, and skin irritation
Water damage or leaks
If you have any of these symptoms or suspect that you may have a mold problem, please call us right away for an inspection. We will send a mold removal specialist to assess the situation and provide you with the best solution possible.
Recover your Property from Mold Damage
If you have suffered from mold damage in your home or business, Sunbird Carpet Cleaning Fort Worth can help. We offer complete mold remediation services in Fort Worth, Texas to get your property back to its original condition. We will work quickly and efficiently to get the job done so you can get back to your life as soon as possible.
We have a standing partnership with FDP Mold Remediation to handle large and complex mold remediation projects. This partnership allows us greater availability for all our customers.
If you are in the Fort Worth area and need mold removal service, please call Sunbird Carpet Cleaning Fort Worth today. We would be happy to answer any questions you may have and schedule an on-site inspection. Call: 817-886-3744.